CRM and Deals for Zendesk® Features:
Omnichannel sales
Stay tuned on any channel
Use our omnichannel support solutions to enable your customers to reach out to you at any comfortable time from any place they need. Having all the necessary channels connected in a single inbox will help you keep your conversations seamless, agents productive, and information shared across the company. Don't lose your main focus - help yourself to maintain it instead.
A 7-day free trial included. No credit card required.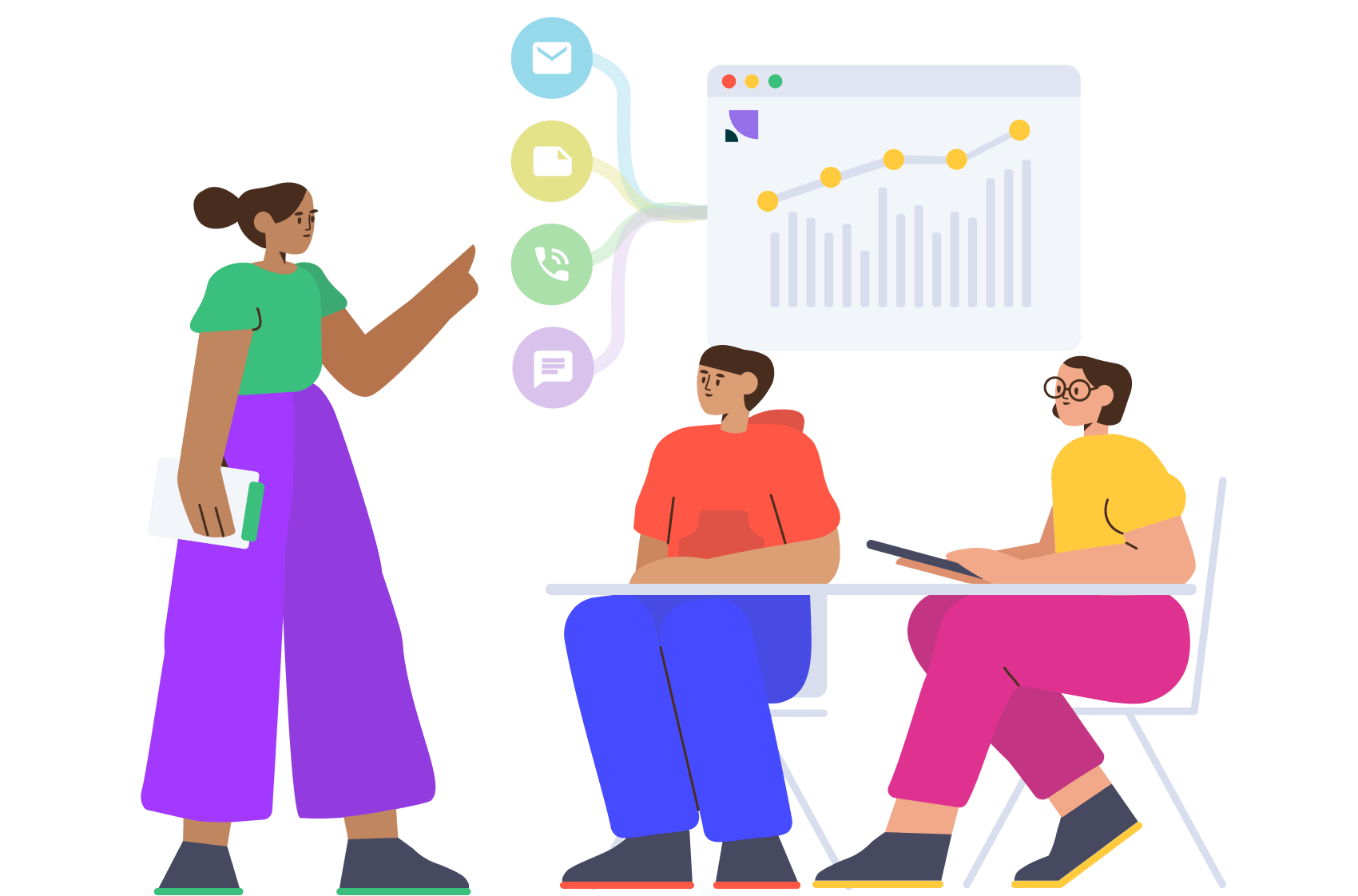 Share email the way you do in Zendesk®
Receive and make phone calls
Use limitless opportunities with Zendesk Sunshine™
Omnichannel sales with CRM and Deals for Zendesk®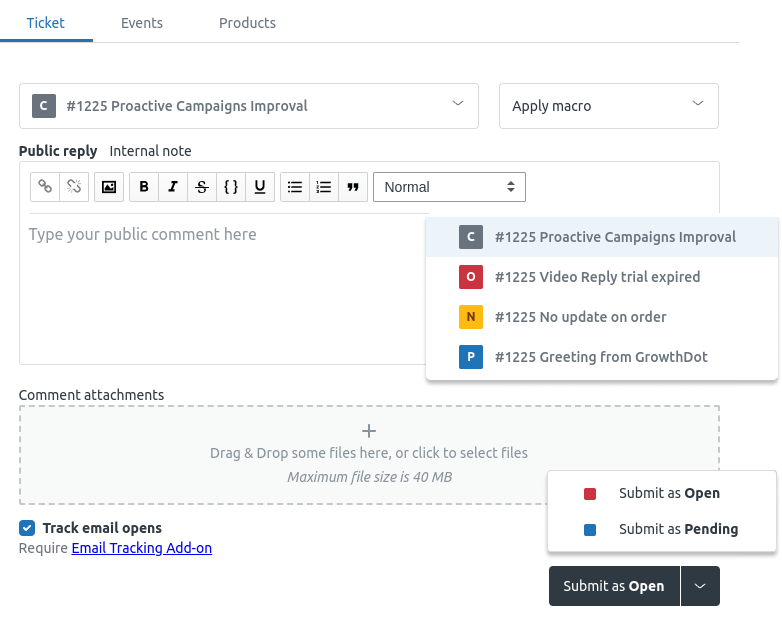 Send emails the same way as in Zendesk
There's no need to set up an email integration for your CRM. Just install our add-on and send emails from the accounts you already have in Zendesk right away.
Make Zendesk Chat™ work for your sales at once
Communicate with both current and potential customers online in a web-chat. As well as take advantage of Zendesk Chat™ power and flexibility to enhance your sales. It's available for use immediately after the setup - no need to separately connect Zendesk Chat and CRM.
Make calls through inbound call-center
There's no need to connect various external calling systems and increase your calling bills. Zendesk Talk™ is another system that perfectly connects to both Zendesk Support™ and CRM. Get started immediately without additional adjustments.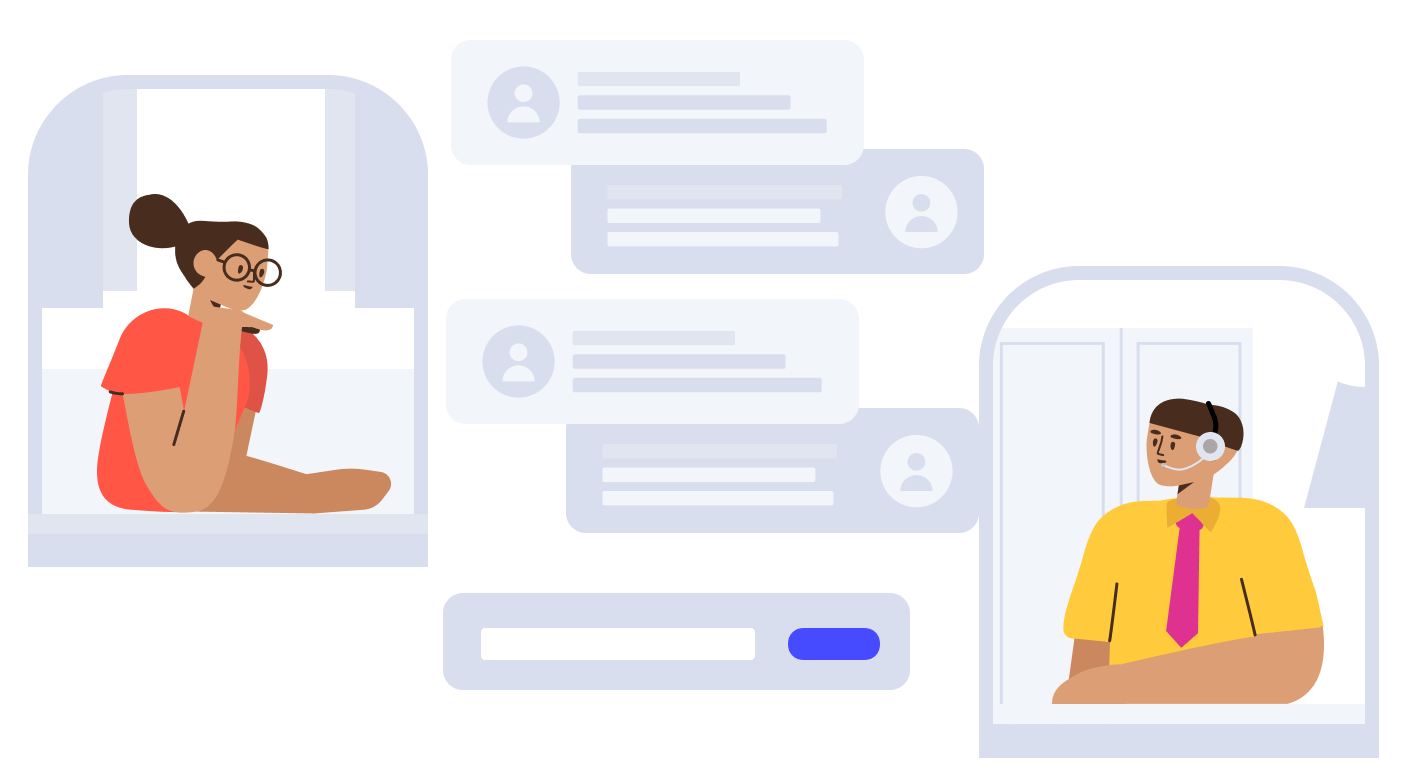 Zendesk Sunshine™ Conversations - Equals endless possibilities
Merge messages from any support channel in a single conversation using Sunshine Conversations. Also, it lets you build a unique interactive messaging experience for your customers.
Unique CRM and Deals for Zendesk®
Add an effortless bit robust integration to Zendesk and every its channel
Pipeline management is easy with CRM and Deals for Zendesk®
Enhance the way you sell in real life.