CRM and Deals for Zendesk® Features:
CRM Reporting
All details on your pipeline in one place
Get the results of your sales and deals management and dig into their causes using a comprehensive CRM reporting tool. One team member is stuck on the second stage of sales funnel and thus, falls behind the other team members? And the other rep is soon to smash the records on the deal resolution time? Reveal all the causes and effects of your workflow statistics with our CRM report!
A 7-day free trial included. No credit card required.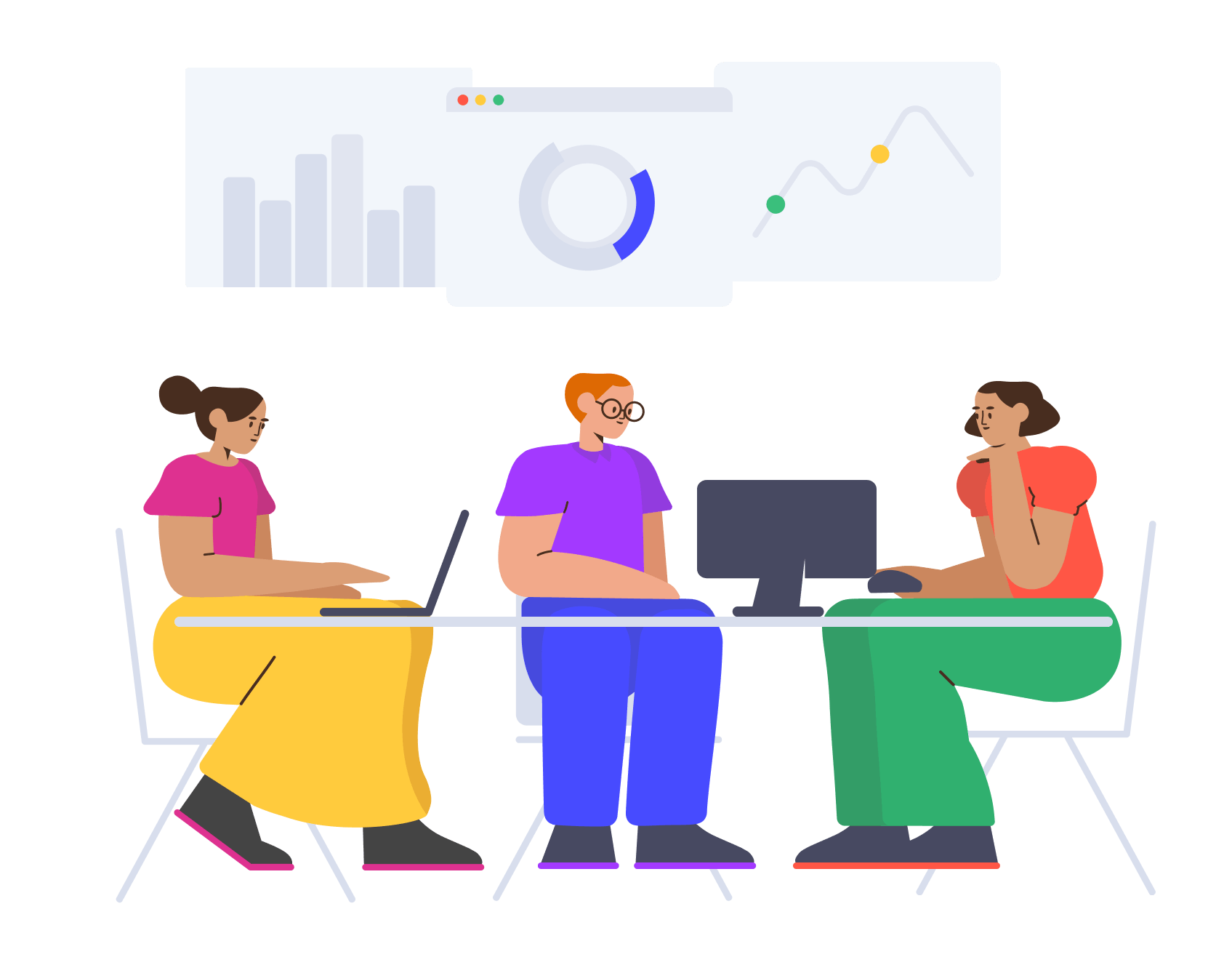 Get visual CRM sales reports for your workflow stats
Dive into and understand your key performance indicators
View the info for your pipeline and agents separately
Learn why some of your sales strategies don't work
Keep track of your agents' productivity and determine performance leaders
CRM sales reporting in detail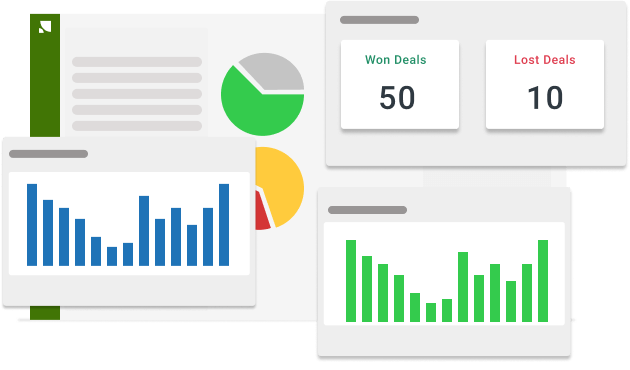 Deep insights with clear visual reports
Our reporting tool organizes sales data in compact tables and nice-looking custom charts for you to clearly understand team performance. CRM reporting feature also enables to compare the results individually for each agent. Spot the opportunities to develop an understanding of your company's conversion rate and other sales metrics.
Essential sales reporting tools with CRM and Deals for Zendesk®
Deals dynamics in your pipeline
You surely need to know the timeline of all your deals to trace your sales strategy output. Track the number of your new, successful or unsuccessful deals for a definite period with our CRM reporting tool. Learn the dynamics of your deals in groups and separately to know which actions will be most relevant with our CRM reporting technology.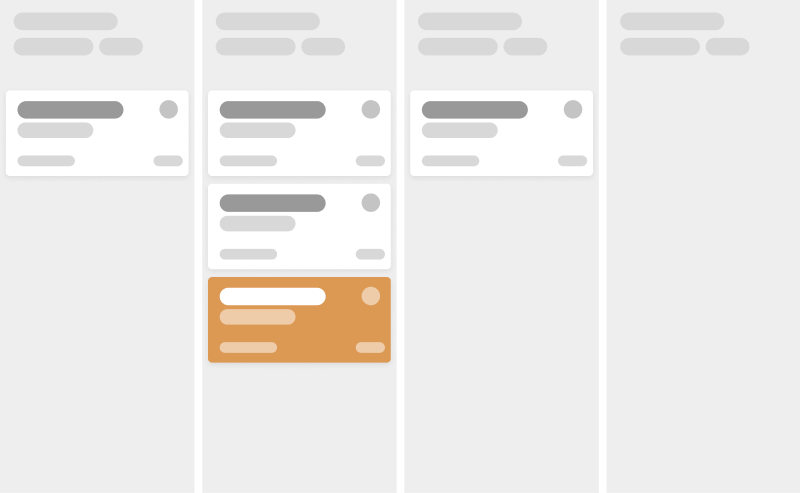 Split reports by pipeline and agent
There's a number of settings you can adjust for your pipelines in CRM and Deals for Zendesk®. Review the statistics for each agent separately and the whole team altogether in neatly organized reports. This way, it's much easier to assess the performance of your pipeline, the productivity of your agents, and learn what exactly you should change to increase the revenue.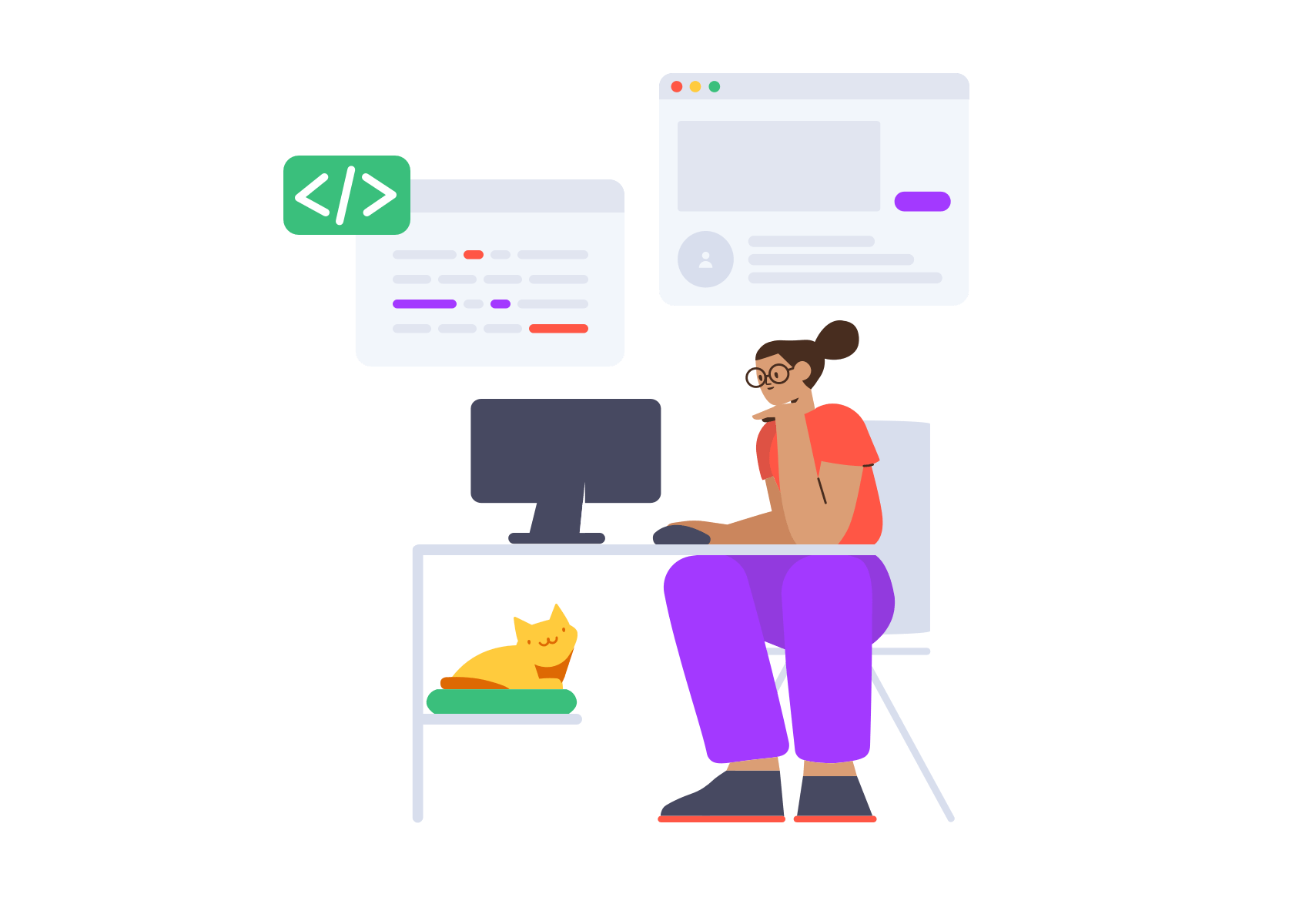 Know exactly why people don't buy
Use the Lost Reasons report to know the exact reason why people buy some products better than the other. The CRM reporting tool will show what exactly you should change to improve your offers and product sales. Acquiring fast revenue growth has never been simpler than with CRM and Deals for Zendesk® reporting.
Deal Forecast
We offer a forecasting report to show the amount of revenue for deals on each pipeline stage. Deal forecast feature will simply calculate your revenue by multiplying the number of deals by deal stage probability. The formula of the reporting software functionality is pretty simple but significantly clears up the analysis of your past deals and planning of the future ones.
Sales Performance
See the precise summary of your whole sales process. Sales online reporting tool will show you a list of contacts that were already assigned to and worked with some of your agents. You can also view the complete number of deals in the system and what part of them was won.
Leaderboards
Do you want to see your agents' productivity and keep track of its changes? Find out who of the support reps has the most deals in progress, and what deals are most likely to close soon. Prompt a smart and positive competition among your agents while they motivate themselves with each other's achievements.
Funnels
Another kind of report from CRM and Deals for Zendesk® is one that helps you follow up on the way your agents move deals from one stage to another one. Additionally, it enables you to view at which stages your reps have difficulties moving the deal further. Identifying all the patterns of the movements through our sales funnel, you will be able to work on the key points accordingly.
Exclusive CRM and Deals for Zendesk® just for you
Integrate your Zendesk Support™ and other services with powerful CRM functionality.
Great app! Really helped my team to track our deals! I recommend it!
Samvel Artur
The team at CRM and Deals have provided amazing support for us! We can now track our deals easily! I would recommend them to any business.
Anna Hagop
I've created several pipelines for my sales strategy, and now I know my sales deals inside out. Best app!
Morris Carlson
Managing your Service and Sales has never been so simple. The interface is easy to navigate. I also like that you can view when your customer opened your email or message and see the full history of your connections with a certain client regardless of the channel they contacted you.
Karen Stephens
Previous
Next
Pipeline management made easy
Let the CRM adjust to your needs.